New Customers
Save $25 on first service!
When the power goes out our phones lite up
Emergency Power Systems has been your source for Wayne sump pumps, Wayne replacement parts, emergency sump pumps, generators, and other emergency products since 2004. Located in Appleton, Wisconsin Emergency Power Systems proudly serves the surrounding communities of Neenah, Menasha, Kaukauna, Brillion, Hilbert, Greenville, Hortonville, Freedom and Black Creek. When it comes to protecting your home or business Emergency Power Systems is Northeast Wisconsin's sump pump and emergency preparedness headquarters.
Sump Pumps Installed From $199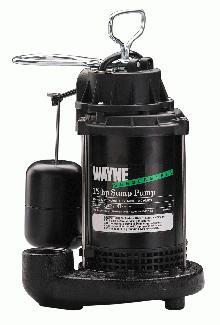 Wayne pumps
Sump Pumps
Pedestal Pumps
Sewage Pumps
Submersible Pumps
Utility Pumps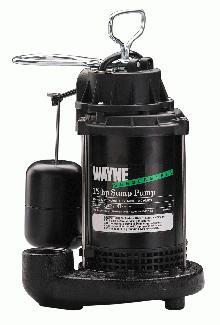 Wayne Pumps
Battery Backup Pumps
Sewage Pumps
Lawn Pumps
Well Pumps
Pool Cover Pumps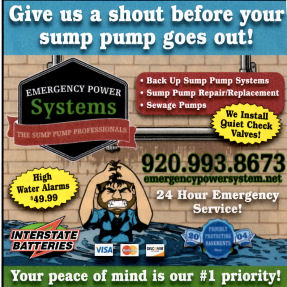 Emergency Power Systems 920-993-8673
Sump Pumps Installed from $199.
New customers save $25 on first service call!